CLIMATIC-ELEC has operated in ANTIBES JUAN LES PINS, Alpes-Maritimes, for 18 years. CLIMATIC-ELEC is your expert in air conditioning, heating, air to air, air to water and swimming pool heating pumps, underfloor heating and VMC.
Services provided: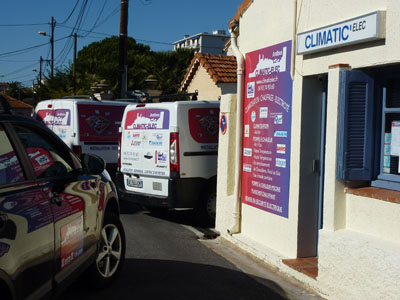 Climatic-Elec, Antibes. CLIMATIC-ELEC can also upgrade your premises compliance with electrical regulations.
CLIMATIC-ELEC will provide you with a detailed quote for your work, without obligation and within 48 hours. We also guarantee quality installations and a job well done by our professional and qualified team, who will also provide you with a fast repair service (only with our maintenance agreement).
CLIMATIC-ELEC offers maintenance agreements for your premises that will ensure better functioning of your air conditioning or heating pumps and will eliminate dust and purify recycled air (we use fungicides, bactericides and virucidal products compliant with European and French standards)
For your daily use, CLIMATIC-ELEC sells a wide range of maintenance virucidals, bactericides and fungicides.
Come and discover at our achievements in:
– Personal (apartments, houses, luxury villas…)
– Professional (offices, computer rooms, stages…)
– Shop (hairdressers, decorating shops, pharmacies…)
You can see various pictures of our achievements: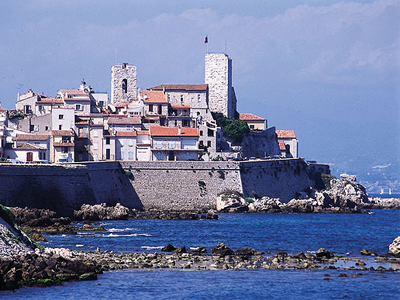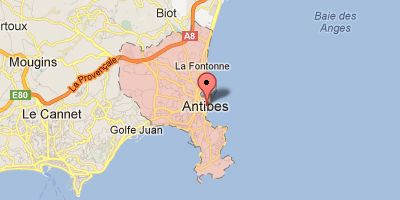 Areas where we operate:
CLIMATIC-ELEC operates in the following locations:
CANNES, OPIO, VALLAURIS, GOLF-JUAN, ANTIBES, JUAN LES PINS, MOUGINS, SOPHIA ANTIPOLIS, VILLENEUVE-LOUBET, CAGNES SUR MER
CLIMATIC-ELEC is a member of the CLIMATICIENS DU SUD network, committed to respecting a Quality Charter:
CLIMATIC-ELEC offers you a range of quality products of air conditioning and heating pumps from major brands (DAIKIN, MITSUBISHI ELECTRIC, TOSHIBA, HITACHI, FUJITSU, ATLANTIC, PANASONIC).
Qualifications:
CLIMATIC-ELEC is subscribed to defects and professional insurance in air conditioning, plumbing and electricals.
CLIMATIC-ELEC is qualified under QUALIPAC 2013 regulations.
CLIMATIC-ELEC is qualified under QUALIFELEC regulations.
CLIMATIC-ELEC holds the certificate of capacity N ° 14899 issued by Class I QUALICLIMAFROID
Upon application of Article R-543-106 of the Environmental Code, CLIMATIC-ELEC has the necessary qualifications to perform the following activities:
Tightness, maintenance and servicing, commissioning of fluid recovery for all refrigeration types, air conditioning and heater pumps.